Makayla's photos involved a slightly different set of footwear than would be considered normal for a grad session – but even still, she kept it classy!
Her dress was absolutely stunning – isn't she beautiful? And her smile – it lit up her face the whole time 🙂
Being a farm kid – and in particular from a grain farm – we had to fit some grain bins into her photos, and while the mud kept us from getting up-close, we were able to include them in the background…
The day was perfect – with wispy clouds in the sky, and not too hot either! I love it when the sky looks like this…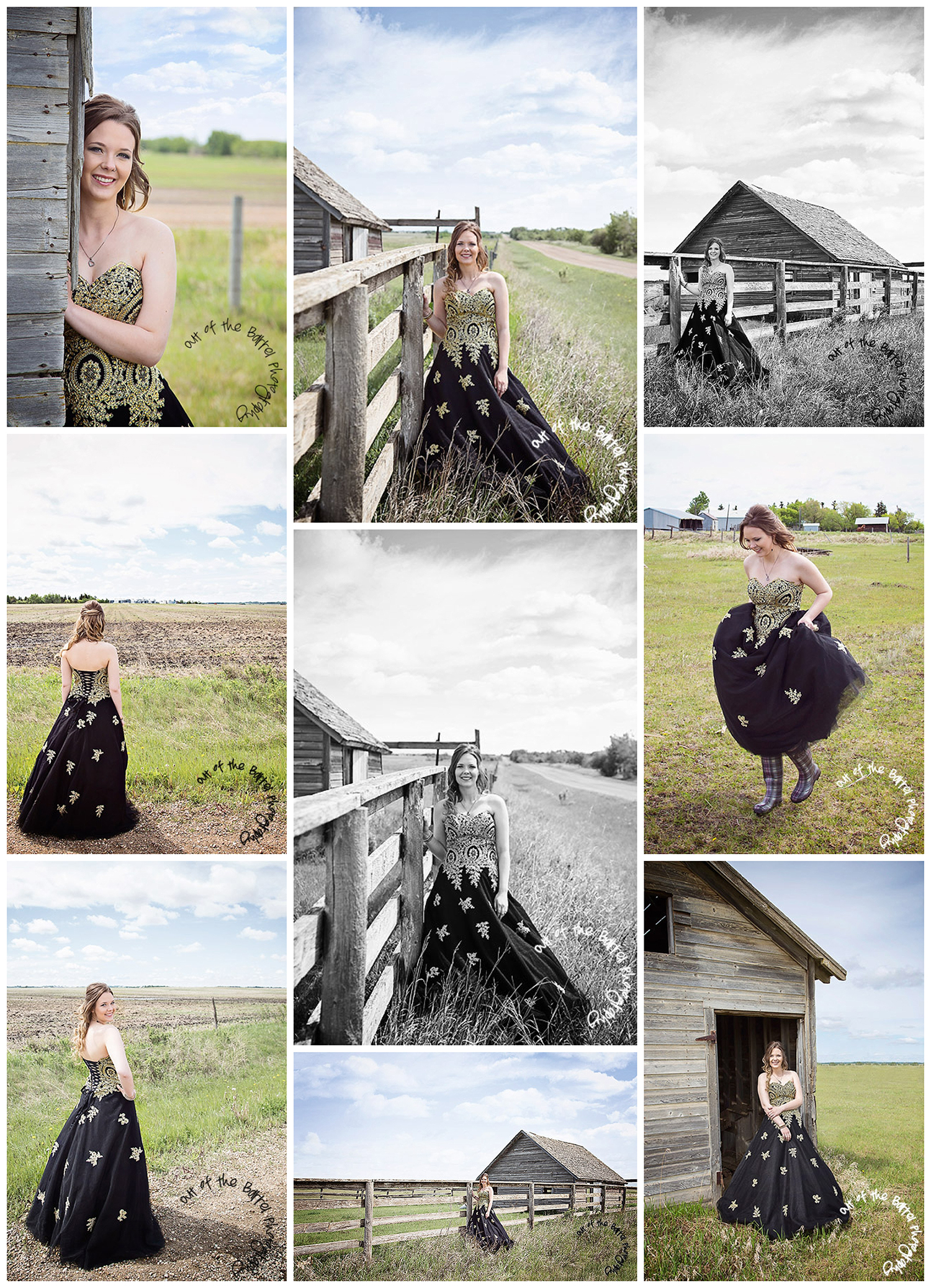 Congratulations Makayla – it was great to meet you – thank you for letting me be a part of your day. All of the best in your adventures ahead!