Todd's session was a little more unique for Grad – after talking with his mom, we chose to split it, and spend some time photographing some of his passions, and the other half dressed up for Grad with his family and his girlfriend.
I'm so glad we went this route! It was really awesome getting to see him shine as he showcased some of his talents and interests. 
His quiet demeanour spoke volumes to me during his session, for when he did speak about his plans for the future, his choice of colours for Grad, his thoughts were articulate and wise. He had spent time thinking these through. Although I don't know him well, I suspect this is how he approaches all aspects of life.
I had to confess to Todd that when I heard he wanted to bring his guitar for the sessions, that I was expecting loud, ahem, "music" (I was a high school teacher after all!), yet I was blown away by the beautiful music that emerged as he picked and strummed.  
His mom chose a couple of these images as artwork for her office – they look amazing as large canvases!
 ***
After his music, we switched gears a little, and Todd demonstrated some of his soccer skills (thanks to his dad for tossing balls!) – he is such a talented young man!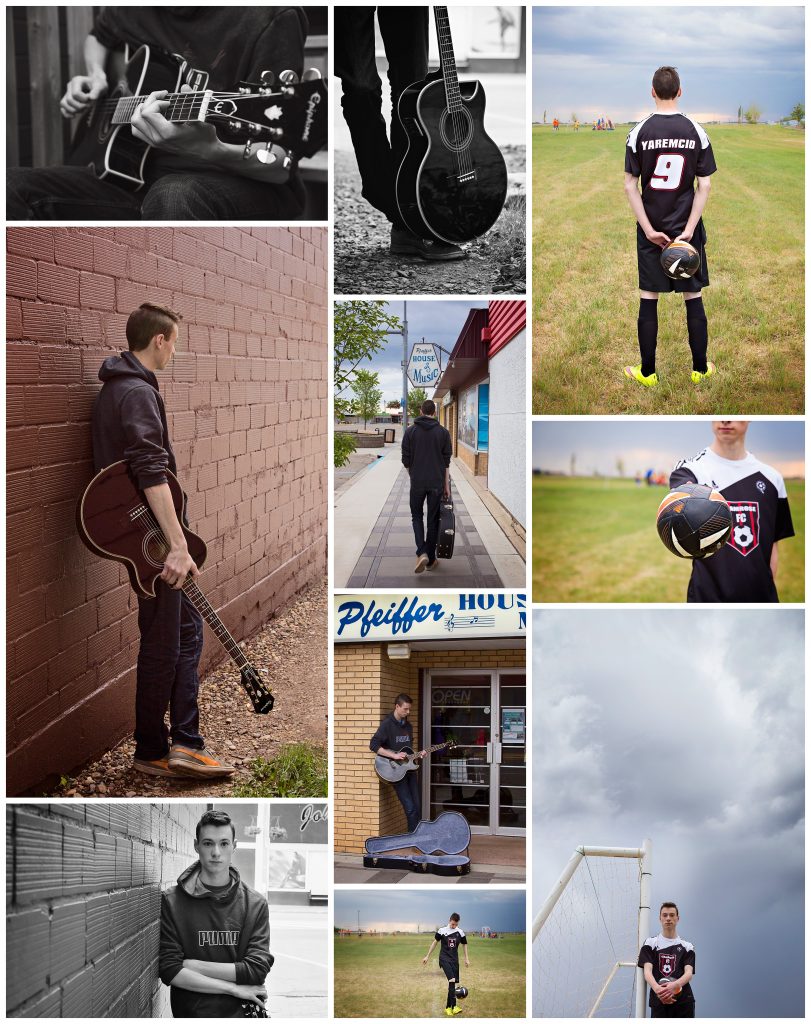 The second half of his session was on Saturday, the day of Grad – Todd's red matched his girlfriend's dress – smart young man! 
And his pocket watch was such a classy touch: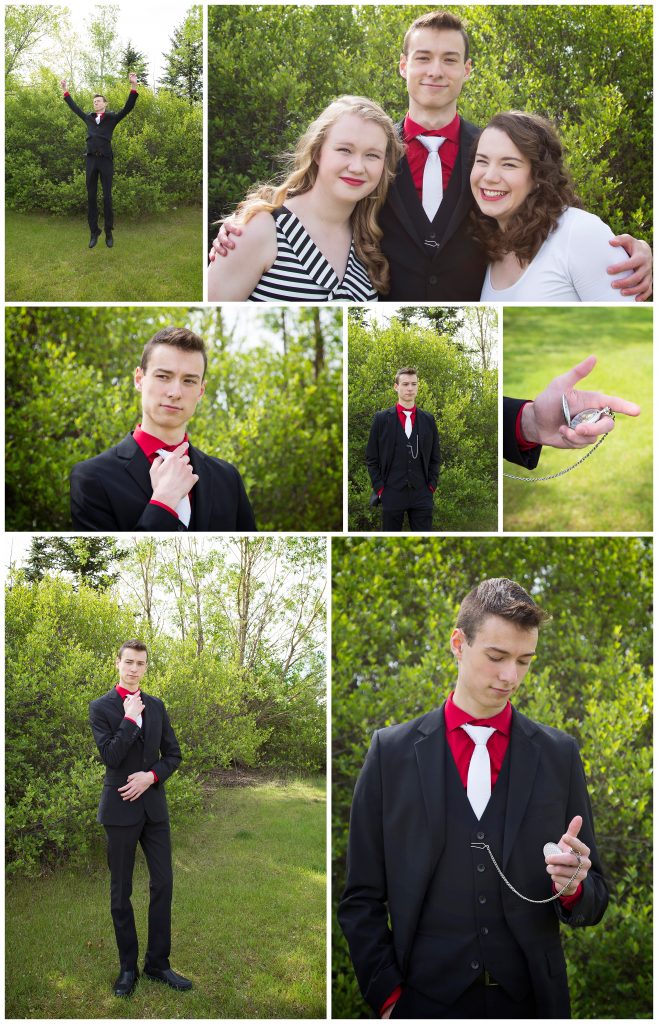 Congratulations Todd! All of the best for the road ahead – your careful and wise decision-making will serve you well!