I grew up in the city, and those "high school sweetheart" stories were practically unheard of (or they were when I was in high school) — and while these two weren't high school sweethearts, they have known each other that long (I was their teacher!) and I LOVE that their sweet story includes those years too 🙂  
Matt and Ceanna chose an outdoor, fall wedding – and as anyone living in Alberta knows, that can mean GORGEOUS weather and colours or BLIZZARDS 🙂 But, they had an absolutely stunning day – and though there was a chill in the air, it was perfect.  They got ready at the Reinbold Farm – in the midst of laughter and sweet reminders of family. The girls sipped mimosas and kept on laughing all morning. The little ones buzzed about, and I love that Miss P was able to be part of the "getting ready" excitement. Their "first looks" made the morning all the more special.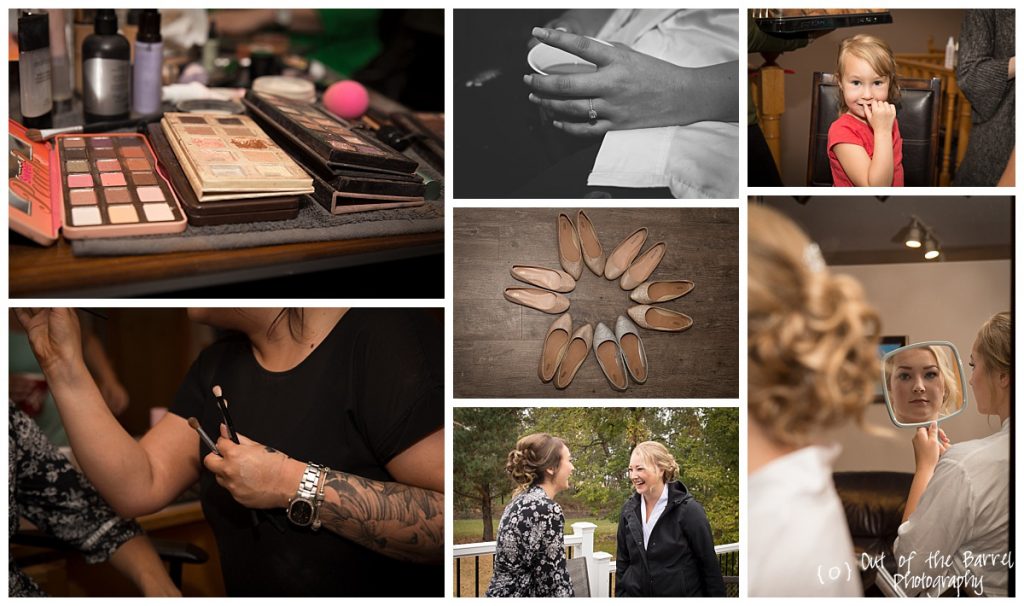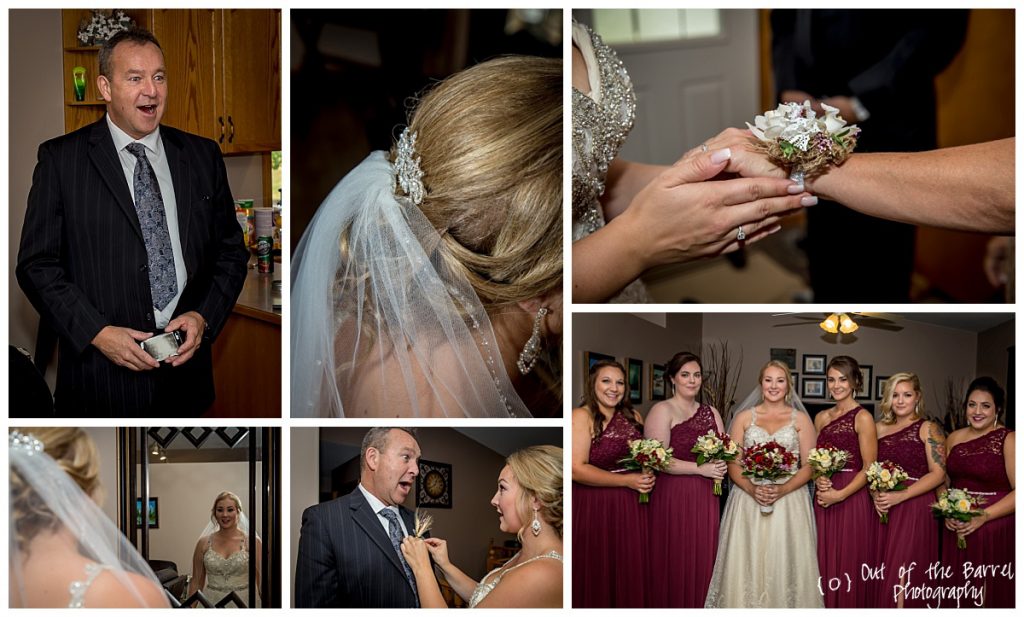 Meanwhile the boys readied themselves at the other farm house, and much laughter abounded over there as well. It's a good thing moms know how to help with the finishing touches!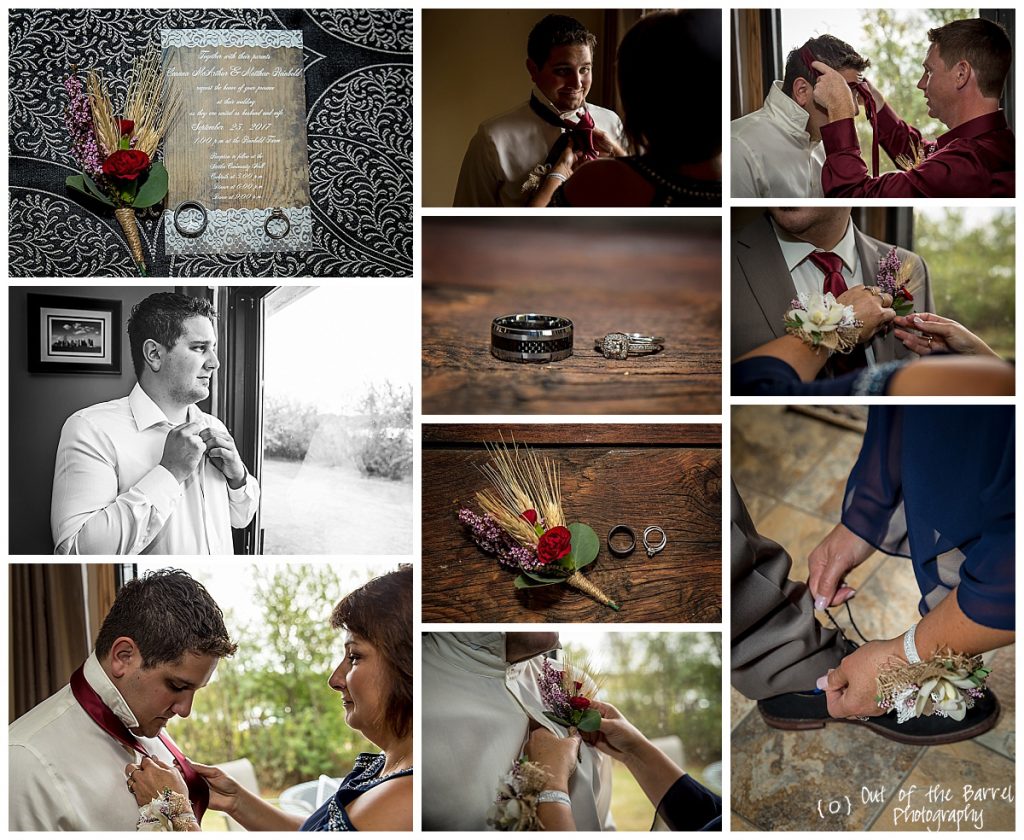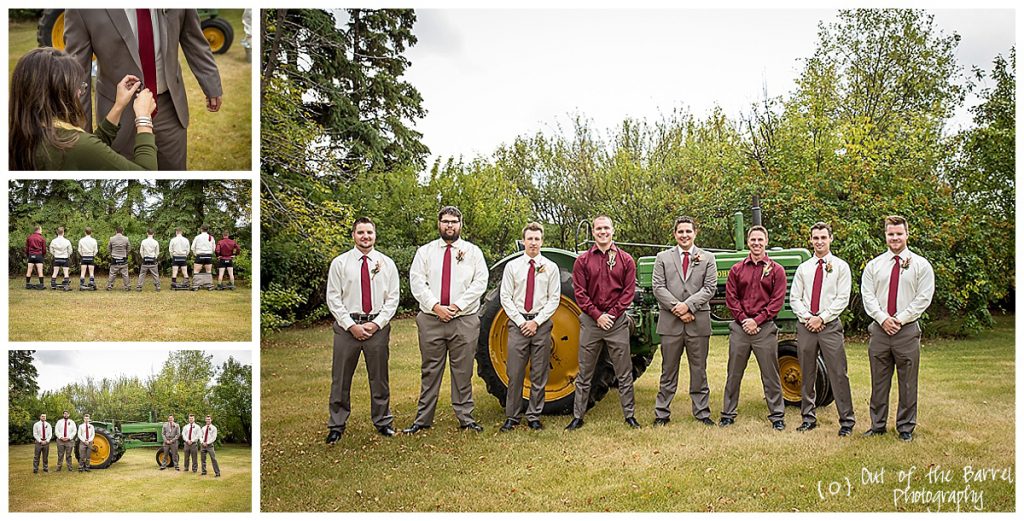 The sun came out for the ceremony – and the burgandy colours of the wedding along with nature's own fall palette could not have been planned better. The vows were sweet and at times pretty funny too.  One thing was very clear: Matt and Ceanna LOVE each other deeply – and they were surrounded by loved ones as they made this commitment to each. I loved all of the smiles and laughter, and especially Matt's first look at his gorgeous bride!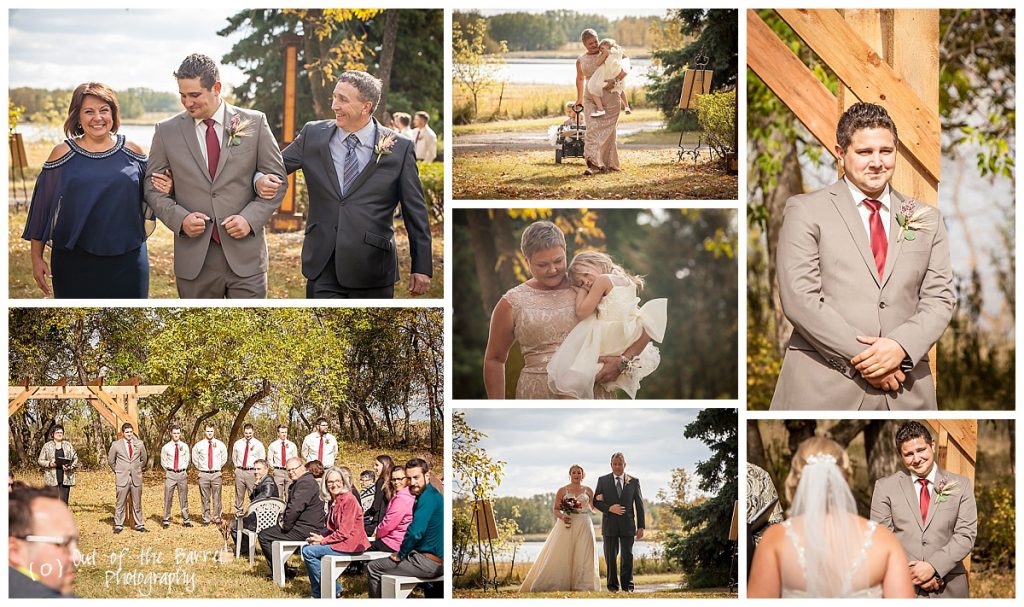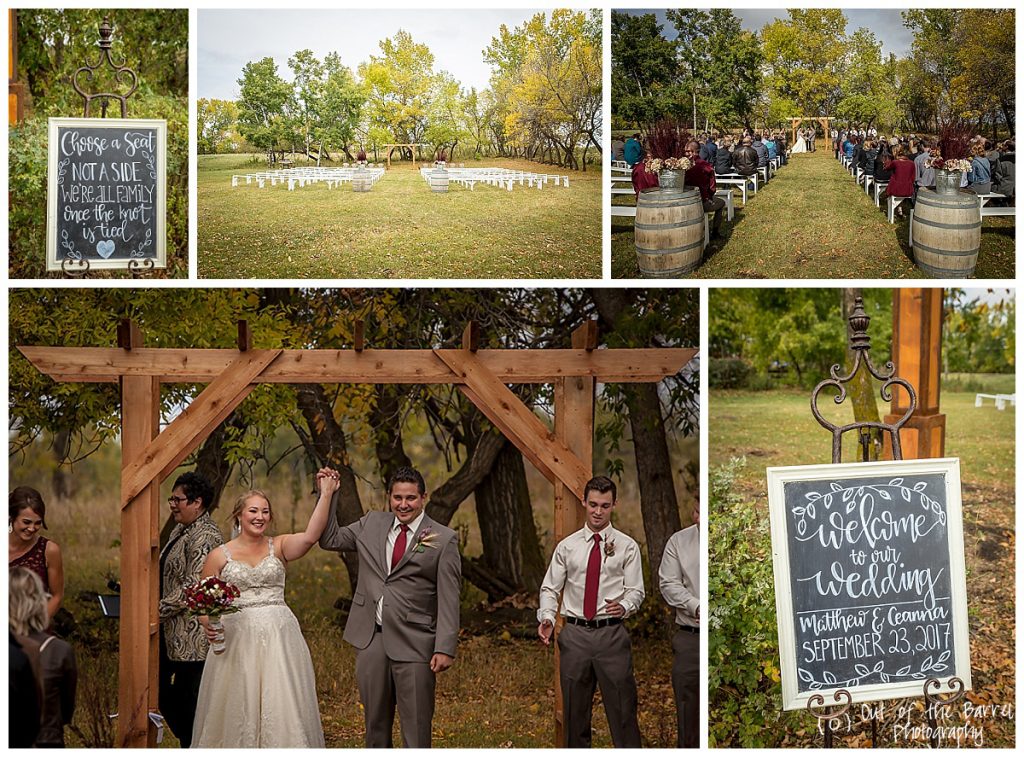 Family photos were lots of fun – and Miss P sure knew how to work the camera!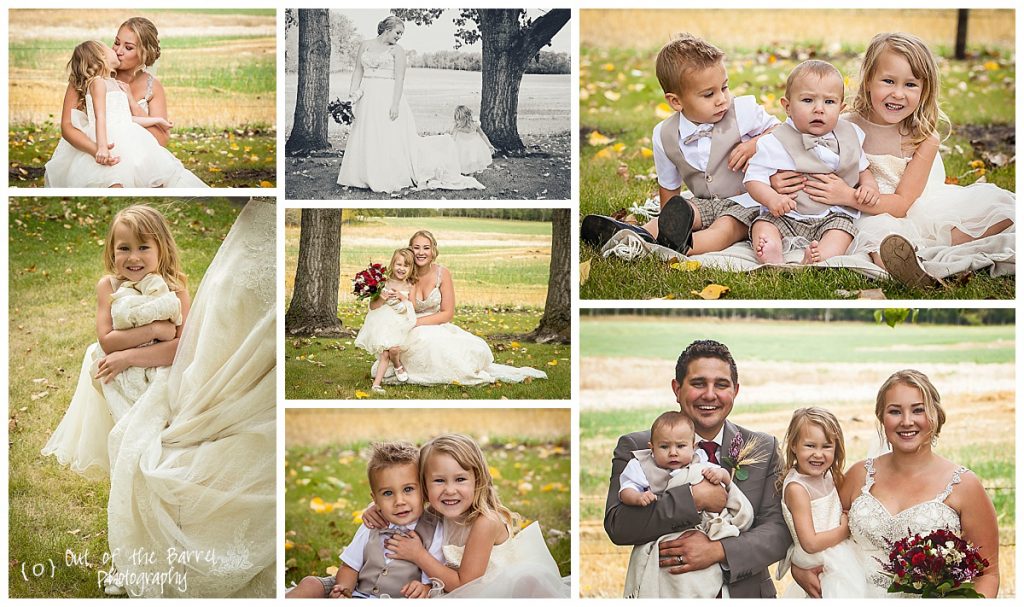 Ceanna was such a radiant bride! I loved all of the beautiful details. The wedding party was a hoot, but the best part was of course how Matt KEPT gazing at his bride…..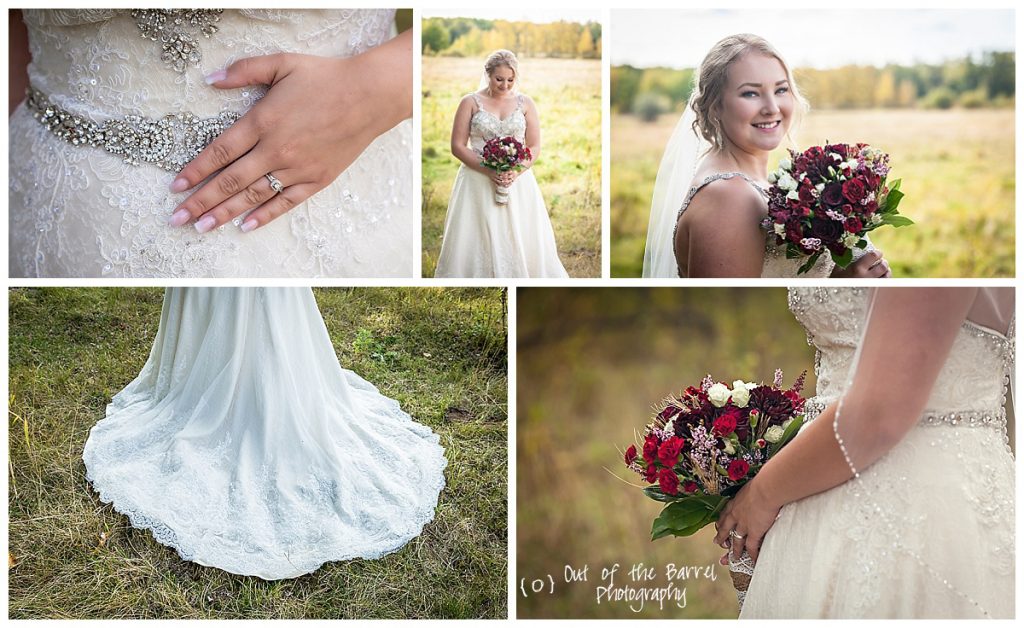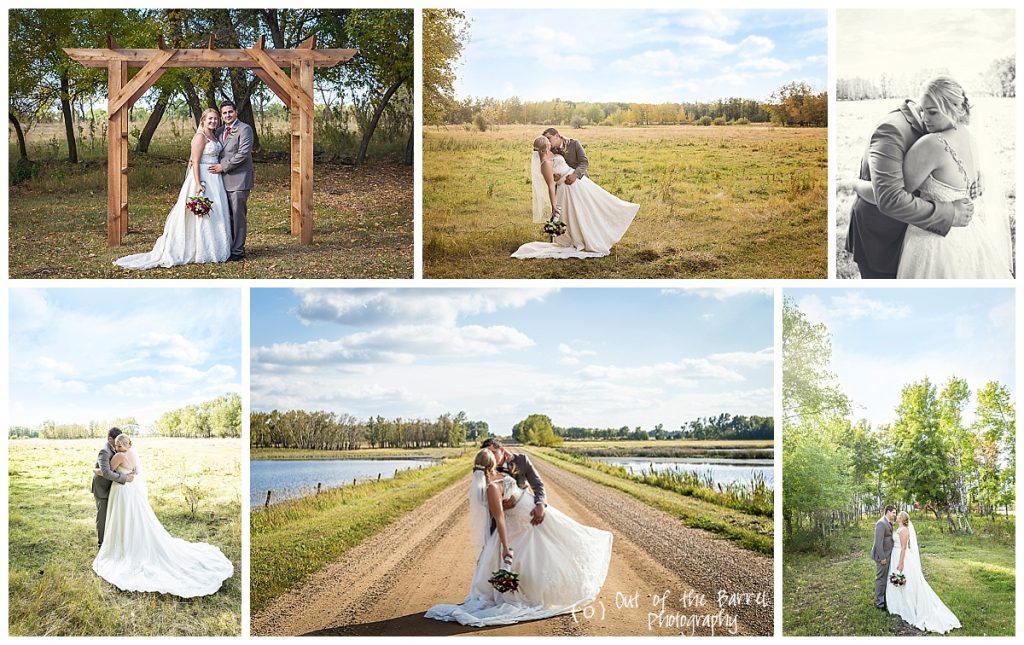 And after we wrapped up the photos and the wedding party had some time to relax, it was off to the Stettler Community Hall for a fun evening of celebrating the new couple!