Brad and Natasha were meticulous in the planning for their big day. As you will see in their photos – they planned so many of the details of their day to ensure it was theirs: the gorgeous flowers arranged by the bridesmaids the night before, the funky polka-dot socks the men wore, the pumps that matched the socks at the rehearsal, the urban setting for their photos, the exchange of roses for their moms, the t-shirts Natasha chose for her friends. All these details made the day their own.

It was such a beautiful August day (okay, it was a HOT day… I'm thinking around 60 degrees difference from their engagement shoot!), and while the ladies sipped mimosas and listened to pop and rom-com music as they did their hair and make-up, the gentlemen headed to Phil's for a hearty breakfast and back to the air-conditioned hotel to watch the Olympics. Both sides of the wedding party were a hoot as they prepared – including the un-ironed dress shirt….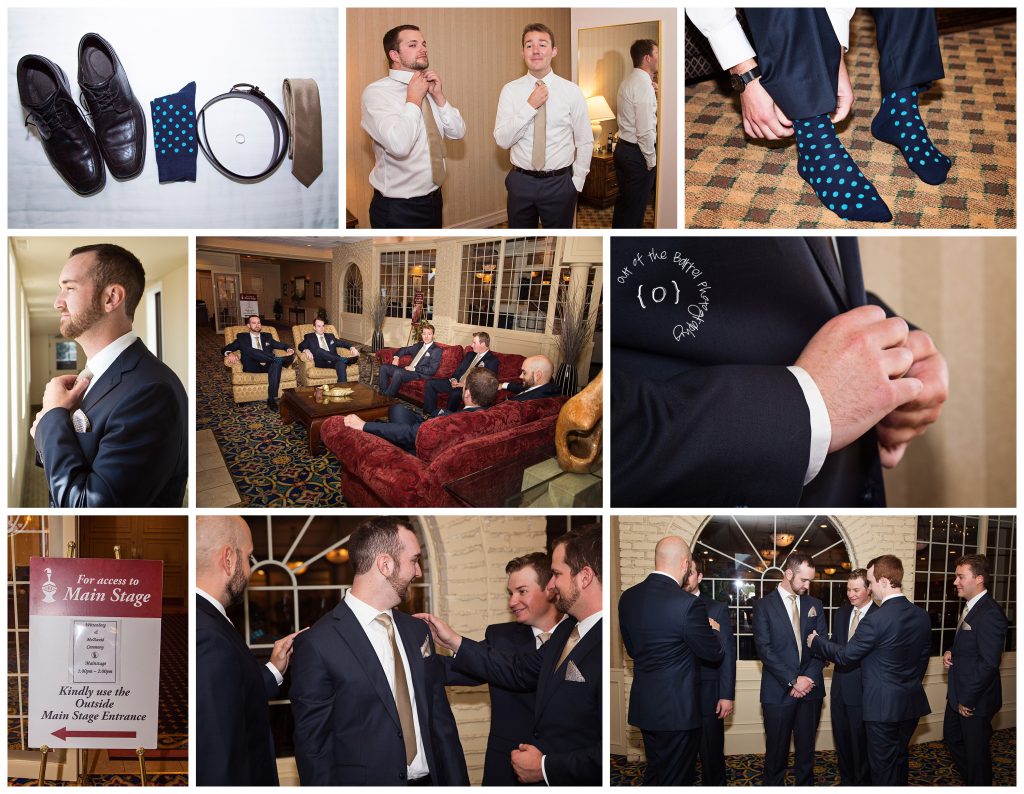 Their whole day was full of laughs and smiles. They were easy-going, which kept things relaxed and fun. Their wedding party was made up of both old and new friends, and their siblings, who clearly loved them. During their photos, as Brad and Natasha stood in a dance pose, the ladies broke out into an impromptu version of "L-O-V-E", and they had their first dance as a married couple on the sidewalk in downtown Red Deer. So beautiful and so personal.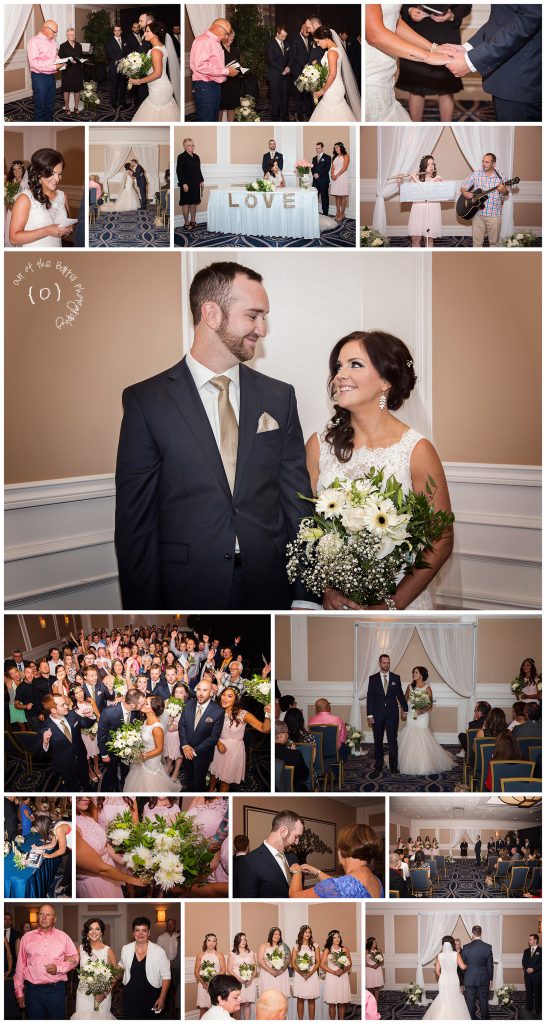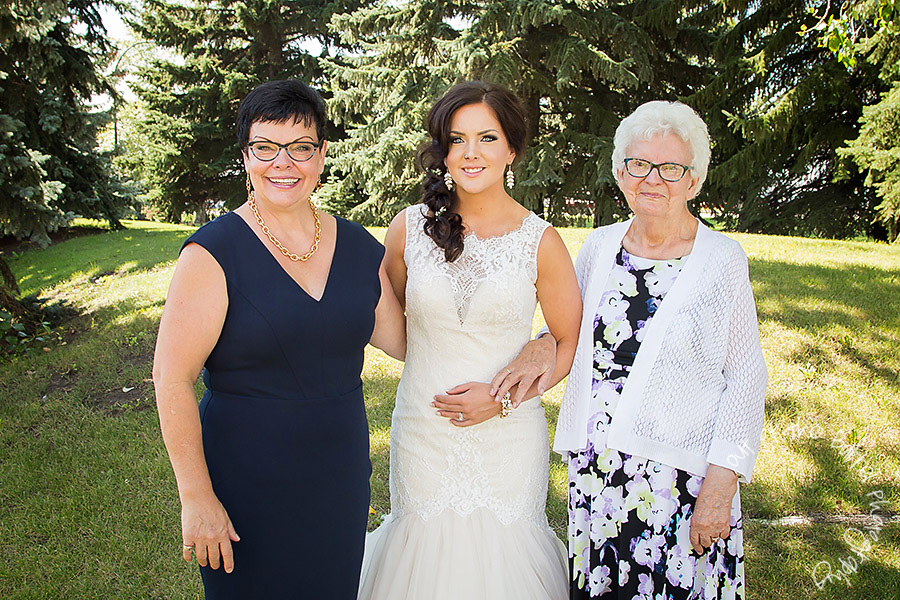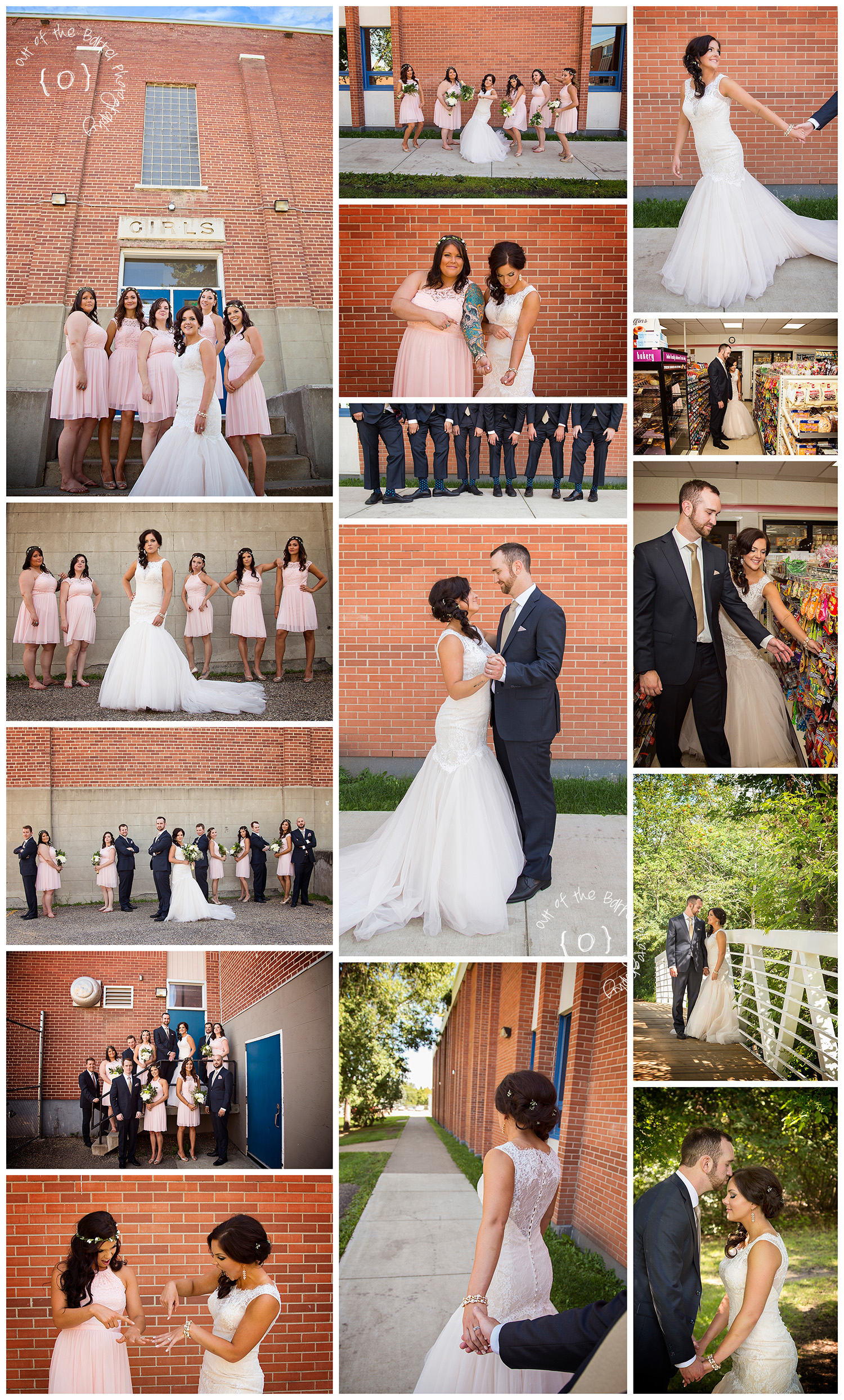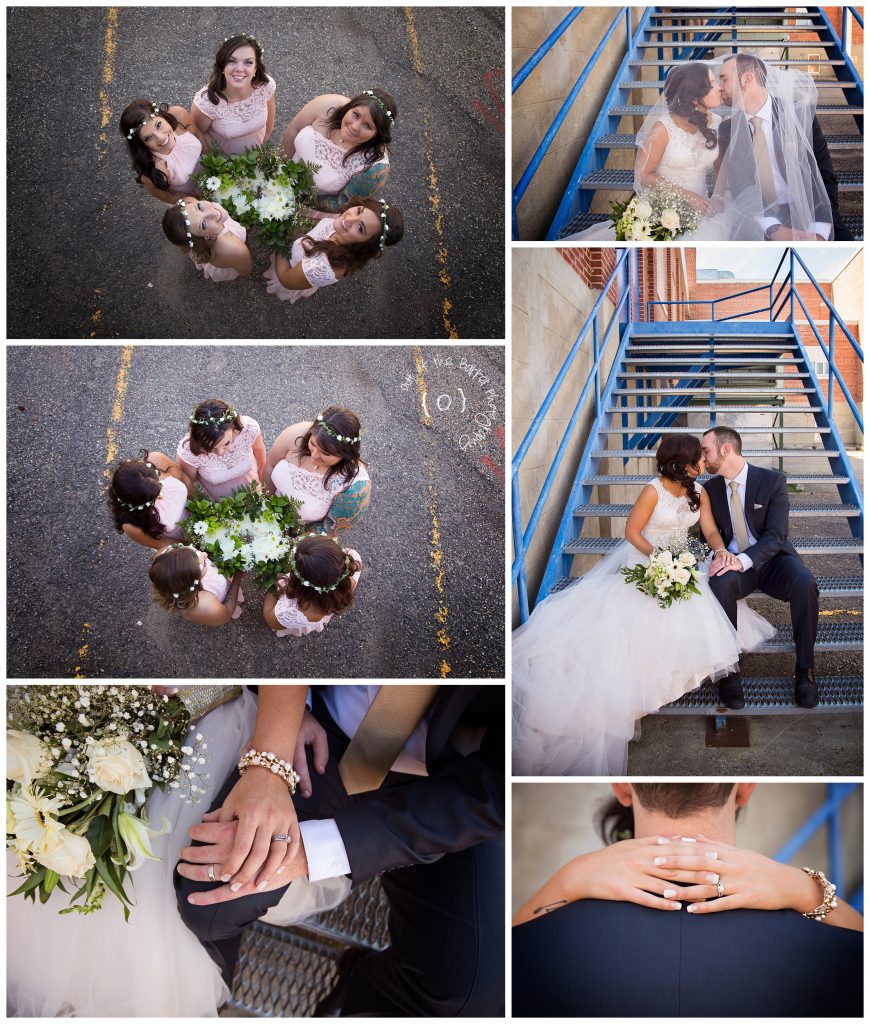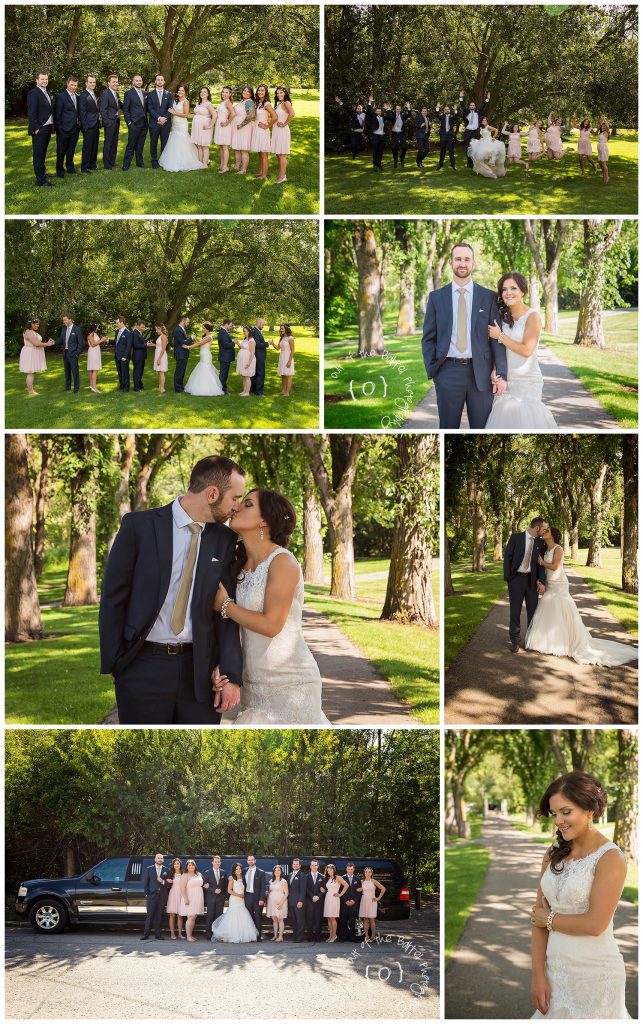 Their venue was classy, and the food was stunning (and delicious!) And when all of the formalities were over, they danced the night away. Congratulations Brad & Natasha!