Baby, it's cold outside…. but oh, winter is such a beautiful time for a photo session!
I was incredibly honoured to photograph these two for their engagement session (I was Justina's TA back in high school and Jorgen used to work for my husband!) … it was such a beautiful wintery photo session at Justina's family home. The smiles on their faces – they are so incredibly happy and in love 🙂
Their choice of location was loaded with cool local history! The truck was an old Stettler town truck … and what a gorgeous prop! While the building in the background is an old railway administration office – apparently if you look on the walls inside, you can see the tallies for various grains that were carried along the old railway … cool, hey?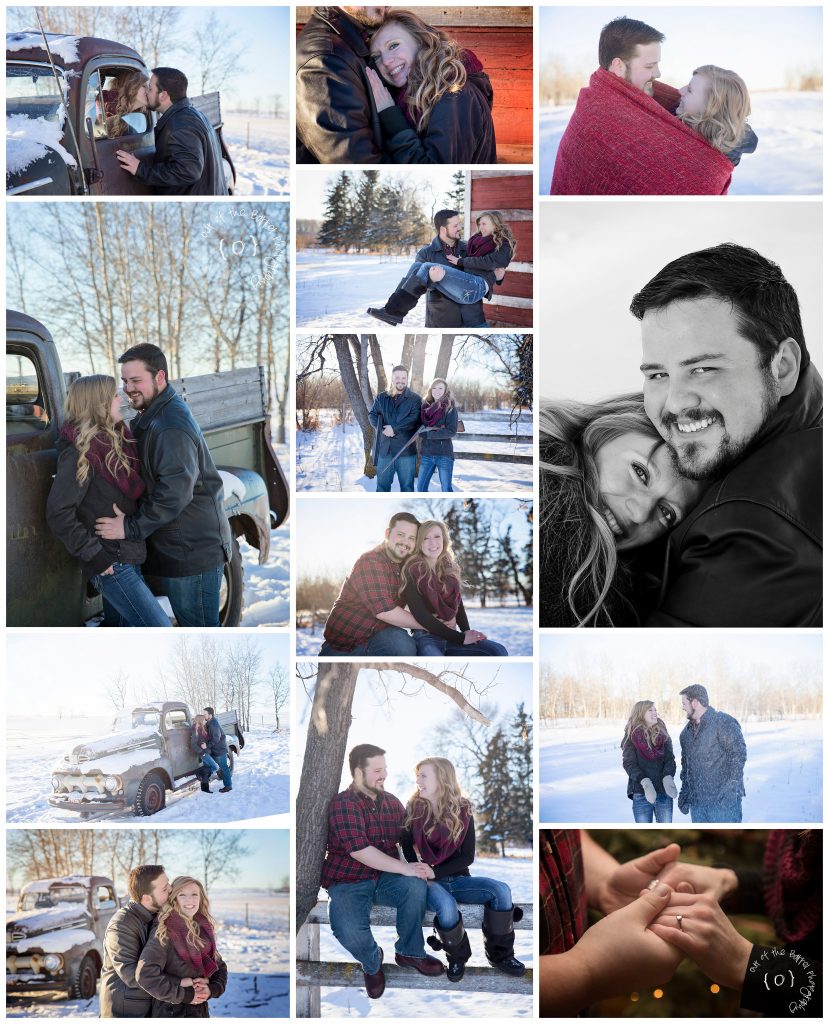 Wishing these two all of the happiness in the world!